Funktional received an Indigo Design Award for the fourth year in a row. This year, we were awarded the SILVER title in the "Food – Other" category, as well as BRONZE in the "Packaging Design" category. Both awards were presented to us for our work on the Norwegian brand, NorSweet. 
Projects acknowledged from all over the world 
The Indigo Design Awards are presented to the most exceptional design work from all over the world in five areas: Graphic Design, Digital Design – UX and UI design, Mobile Design, Branding, and Design for Social Change. The jury is composed of talented individuals from all over the globe – well-known creatives, artists, designers, visioners. Funktional was awarded in two categories at this year's awards: Food – Other 2021 within the Branding category, and BRONZE in Packaging Design 2021 within the Graphic Design category. Both awards were presented for the same project – branding prepared for NorSweet, a company whose offering can bring about meaningful change within the smart food product segment.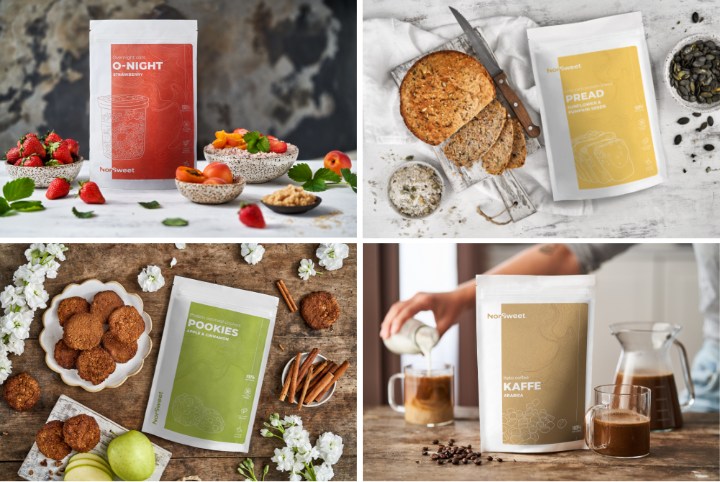 A new player on the health food market
NorSweet is a company originating from Norway. This is a new player on the health food market, offering products made only out of natural ingredients and that are 100% sugar-free. We had a clear vision when designing for NorSweet – the branding should encourage consumers to reach for healthy food products and to make conscious dietary choices. How did we achieve this? Through our colorful and modern branding, we have brought this brand to life from the ground up, promoting the joy of healthy eating and good well-being. It is for this final result that we were acknowledged. 
This is a brand that clearly stands out from the marketplace, thanks to the original and minimalistic illustrations of our design team. Awards such as this bring us immense joy and pride, but most importantly, they give us motivation and another reason to undertake even more design challenges. Especially if we are dealing with clients with whom we can work all across the board with. For NorSweet, we had the pleasure of not only creating the branding, but the strategy, photo session, videos, animations, website, and social media campaigns as well. 
To learn more about our comprehensive brand development process for NorSweet, check out our detailed case study.